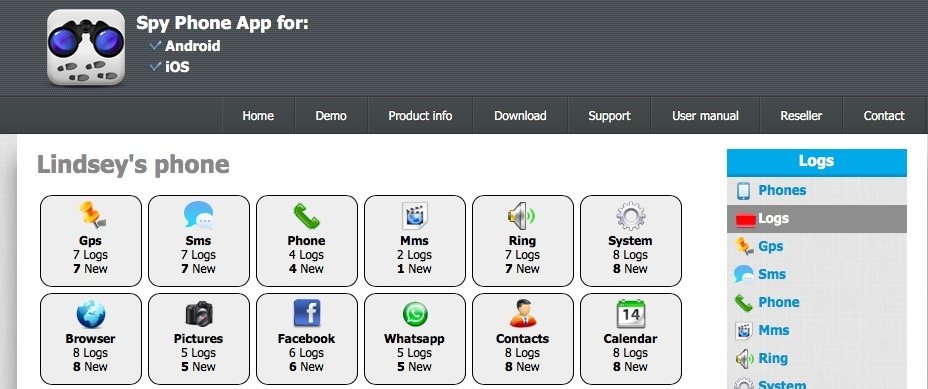 It fetches the call records such as when the call was made or received, the caller's number and name, time and other details. All the photos, videos, and all the multimedia files will be available to you. Past conversation can also be known to known to you easily. You can also maintain an eye on the instant messages from different platforms like Snapchat , Facebook , Skype, Viber and many others like this. Thus you will be able to observe the activities of the target user on the social media also. The web search history is successfully scanned, and the different websites visited by the target user are availed to you anytime you want.
Thus you can know what the targeted person is watching on the internet. You can keep a record of all the incoming and outgoing calls via the tracked cell phone.
There are many more things that you can do in respect of calls. You will also be allowed to record these calls, and you can listen to them anytime afterward. With the help of the FreePhoneSpy you will be able to view all the multimedia files that are stored in the hacked device. These multimedia files include photos, videos, and other files.
The FreePhoneSpy work in the background and therefore is totally undetectable. The targeted user will never come to know about its existence on their mobile phone, and you can do the tracking work without any fear. There are many mobile spy app available in the play store but get the most suitable one offering you all the features you need like the GPS tracking, spying text, call logs, etc. Mostly all the features you are looking for is present in the FreePhoneSpy app. Secondly, while getting FREE mobile spy app, you must look that whether the application is compatible with the devices you using or not.
The application you choose must be working on the smartphones, mobiles, etc. Try It Now.
Spy on Cell Phone Without Installing Software on Target Phone
Live Demo. FlexiSPY offers over amazing features and its state-of-the-art technology allows you to discreetly monitor all communications, activities and location of a smartphone. While it is diverse and adept at a variety of tracking purposes, FlexiSPY is known for its far-reaching capabilities for spying on instant messaging apps, being one of the few tracking software that can completely monitor WhatsApp, Facebook, and Viber, among other apps. In addition, the app comes with an easy-to-install feature where you can sit while the FlexiSPY team remotely installs the app on the target device.
In addition, FlexiSPY also comes with an attractive refund policy, allowing you to receive your money back if the product does not perform as expected. Hoverwatch is an phone spy app that comes with an incredible array of features that will surely cover all your tracking requirements for years to come. Hoverwatch is among the most popular tracking products for Android devices in the market today and promises to give you a seamless tracking experience, allowing you to record text messages, call history and monitor instant messaging services like Facebook, SnapChat, Telegram and Instagram.
Below, you can read about some of the features offered by Hoverwatch, which makes monitoring a cell phone an incredible experience. This is the most appropriate choice as it allows you to track up to 25 devices at a time. In Ranking No. Highster Mobile was developed by ILF Mobile Apps, a New York mobile security company, as a comprehensive solution for all your mobile monitoring needs.
Unlike many other spy apps on the market, there is no need to root or jailbreak the target device before installing Highster Mobile. Highster Mobile comes with a host of features that give you a continuous mobile monitoring experience that is refined through the incredible Highster Control Panel that allows you to access all your remotely monitored data.
Unlike most other cell phone spy programs on the market today, Highster Mobile does not need to be purchased for a limited time and using a subscription plan. It can be purchased with a single payment with its full range of features.
At number 5 on our list of most compelling spy software for cell phones, we have The TruthSpy, the secret and undetectable cell phone tracking software that is designed to meet the monitoring needs of parents, boyfriends and employers. To serve such a diverse audience, The TruthSpy comes with an incredible array of features that allow you to stay in disguise and remotely collect large amounts of information from the target device, all in real time.
The software is particularly known for its ability to monitor WhatsApp messages on Android devices, without the need for the device to be routed. TruthSpy comes with several unique features that will take your tracking experience to the next level from the comfort of your home. All three subscription plans come with a 5-day money back guarantee, which allows you to claim a return if you are not satisfied with the product.
While many of the phone spy apps on the market offer a number of features that may be similar to other competing products, they generally do not measure up, which dilutes the overall monitoring experience. In our list of top 5 mobile phone monitoring software , we objectively evaluated multi-parameter spy apps and concluded that mSpy undoubtedly offers a superior user experience with its diverse range of features and flawless customer support. Likewise, Hoverwatch and FlexiSPY are also great options at affordable prices, which makes monitoring a pleasant experience with ease of installation and state-of-the-art features.
Just send your spouse an image and ask him to open it. That is it. The program will be installed right away, and you can easily monitor all the actions. This method works if you want to send your husband or wife a direct link. A person follows the link and installs the application directly on his or her smartphone.
Yes, this method is possible and real. It works perfectly only on iOS powered smartphones. The tracking app will work directly with iCloud. Here is how to spy on a cell phone without having access:. This operating system works only with Apple products — iPhone and iPad. But there is something else important and special about this system. It will be easier to do if the gadget belongs to your kid, spouse or it is a corporate one.
You should enable iCloud backup and register your own account on the official website of the software you chose.
Just try it!
The device can be still on its license. With Android operating system, remote installation is more complicated. It works with various cloud storages, but it does not activate any monitoring software. It might be a tricky task, but it is the only possible way to do it. Some users even pretend mobile provider reps to send the installation link to the target device. It is possible to get access to text messages of any person. When it comes to iOS devices, you can easily spy on text messages free without installing software.
Top reasons why you should try Spy Phone:
With the credentials, you can access all the information stored on the device; text messages are a part of data you will be able to spy on. Obviously, it is the best way to read someones text messages without installing software on their phone for free. It is a bit harder to spy on Android mobile phones. They have nothing to do with Cloud data storage, which complicates the situation; however, there is a way out.
Spy Expert | Cell Phone and Tablet Spying
A good spy option can be hidden installation of spyware on the target cell phone. To do the mission, you do not have to touch the device. Send a link for undetected file installation, and the user will do everything himself without understanding what happened. You can make calls and send texts with the second number nobody knows about. I need some help. Also , i need my credit repaired. Once a user opens the link, will they get notifications that something is going on?
For instance, some time ago I put a GPS tracker on my phone first to see how it worked, and every now and then a notification pop is up that phone tracker is getting my location. I need to find what is in my boyfriends texts and calls. Can u help me. I need some help as well trying to figure out how to send out that link so my daughter can do it herself without knowing what she is actually downloading. The phone number in question is out of the country. Can i see the phone calls, text and WhatsApp messages and emails.
Spy on text messages: online free tools & Android spy apps for mobile phones
What is the cost. Is it possible. I may could slide by with How do I install on android? Do I need phone? Is not jailbroken and has pw, so if I need phone I only have but a short time to do what needs to be done. Is it hidden? Does anyone know what other spy app offers disguise download besides spyhide? Well she just found out that I knew about a minute phone conversation that she had and blocked me.
What would you recommend I do now? I am trying to get access to my fiancee texts calls and snapchat as she recently moved out claiming she needs some space but I think there might be someone else. I have an almost 3 year old and hes not the father but i dont want my son nor me going through this anymore. My heart has broken so many times. I relocated for this man and all he seems to be doing is breaking me.
Can you help me please? My guy is foul and I need proof. How much would it cost? But I have Suspicions if him cheating!
mobile spy free download windows xp sp2 english.
how to spy on text messages iphone 6.
Part 2: How to Hack Someone's Phone;
spy software free download windows 8.1!
mobile spy free download windows xp sp2 nl.
Conclusion;
spy sms nokia.
Help me please! It is deceiving to say u can install spyware without target device then tell us we need I. That is so true! How would you obtain the Apple ID and Password from the person you want to spy on?
Spy phone number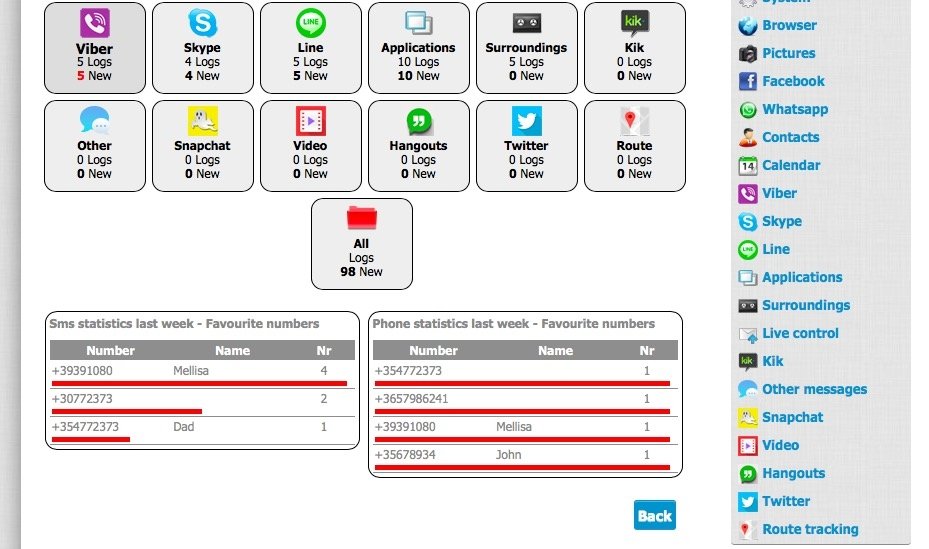 Spy phone number
Spy phone number
Spy phone number
Spy phone number
---
Copyright 2019 - All Right Reserved
---