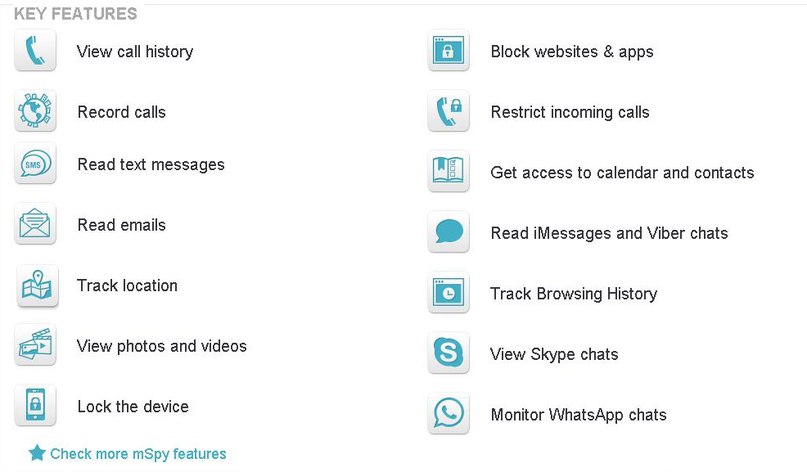 Real Free Keylogger is a simple no frills keylogger and was abandoned by its developer several years ago, the last update was to version 2. After installation and during the initial launch, it will prompt you to set a password to protect the program so only you can access the settings and view the logs. The program folder is set as system, there is no Start Menu entry, no installed programs entry, and no tray or desktop icons.
A couple of processes do appear in Task Manager but they might blend in enough to possibly stop them being killed. Real Free Keylogger comes with a scheduler to automatically start logging and the log files can be exported as an HTML file. Download Real Free Keylogger.
Screenshot capture and automated delivery options are paid features only and disabled in this free version. Although the options to hide the process, program files and startup entry are not available in the free version, Revealer Keylogger Free is not visible in the system tray, the Start Menu or the installed programs list. Download Revealer Keylogger Free. I tried a few keyloggers.
Is there a free or cheap alternative? I gave a try to the free trial version of Spytector and it found all the passwords I stored in Google Chrome. Thank you. It records literally everything, and it includes such professional features as website blocking, alerts, quick installer builder etc. It can even deliver your logs in 4 different ways. I am looking for a keylogger that can be used on 2 computers, iPad, android and iPhone. Which key logger will show u the most info, including screenshots, run invisibly, and do they encrypt encrypted emails and messages?
Raymond, thank you very much for the very good list. I know some of the keyloggers that you posted and have used them by myself. All of those programms will help you and surelly can recommend it. However, allow me to mention Rymond: none of them are free. But they are not free. The Keyloggers that I like most and that I did not find on this list are: Ardamax Keylogger on the one hand ardamax. But the reason I recommend these is: they both run extremely stable and take very little system resources.
And also for me they are very easy to use.
cheating spouse hidden apps?
PC Monitoring & Keylogger Tracking Software Free - WebWatcher.
Kidlogger - free parental control app for Android, Windows and Mac!
Finally the support is awesome which I find very important too. My question is this: is it worth the money or are there equally good products for less cost? Do any of these product not get picked up by virus software, not cause glitches with the mouse, AND run completely undetected? Believe me, I tried a lot : And most of the paid for keyloggers are detected too… I read so many claims about a keylogger being undetectable to antivirus programs and then through testing I found exactly the opposite to be true. The most undetected keylogger is Spytector, search on Google for it, but a bit pricey though.
It is free for 3 Days! It is not free software. All are detectable by the antivurs, I recommend Spia Net Screen that until the moment is undetectable. I would like to see how long my keypresses vary from key to key. But to do that well, you would need an specific device.
8 Best Free Keylogger For Android
It is very difficult to measure the time you are pressing a key just by software, because this data is no relevant for keyboard function, just to repeat a key, so the interval measured is much longer than 1 milisecond. However you can install an electronic signal capturer between your keyboard and your computer in order to get all electronic signals and sending time.
Well, would this record the typed in passwords in chrome or any other browser? These are keyloggers so if you type something into a browser, they will record it. She is now on our computer that has our financials on there; and I caught her again with live streaming on when I walked in.
Publisher's Description.
Stealth keylogger freeware;
best spyware for galaxy s8!
reveil cell phone spy.

I have to have solid proof of her continual lack of performing duties in order to bring this before my board for dismissal. Sad fact. Do these keyloggers show when the computer is turned on and when it goes dormant for a while 20 mins?




mobile spy free download windows vista sp2 download torrent!
track location through text message!
how to spy on whatsapp chat.
spy on your spouse text messages;
cheaters spy mobile.
windows 8.1 phone keylogger.
See how it works.

She comes in late when she knows im out and then fibs about it. Bonus points if you can get her to train the replacement.

Windows Phone 8.1 Review - Pocketnow

Disable the ability to do live streaming amongst other things. The best use for a keylogger, IMO, is to log your session, so if there are any file problems, you can recover all the text that you wrote.

I am looking for a Keylogger software either free or paid to mainly monitor and record the emails sent and received by the employees Online Activities in the company I am working for it. Can anyone advise what is the best application to be used for that purpose? Monitoring emails is legitimate if you have a policy signed by employees that states you will monitor email and browsing use. Download it at a home computer and put it on a flashdrive, sd card, or a cloud system like google drive.

Then just retreave it at work, boom. That simple! Hope that helps. Any of these work, if the computer just booted up then no, you have to run the program first. But if it asks for an admin password Such as updating Java or Adobe Flash Player than yes, it will record the data. Raymond, I suggest you test NetBull, it would be a good add-on to your list. Spytector and Netbull are undetectable by most antivirus software. I have to use the Actual Keylogger on my computer.

old.videovolunteers.org/87.php

All In One Keylogger ™ - Keylogger Software for Windows [Version 4.4 is out!]

Grreat and very informative about the most valuable keyloggers. I use Spyrix keylogger. Spyrix provides free keylogger software which is helpful for monitoring your children, spouse, employees in company…. Nowdays people open their email through smart phone. If i want to purchase an keylogger to crack an yahoo password and i dont have any physical access to it, if the device is smart phone.

Will it success? Hi, do you have any suggestions that will work on smart phones? Looking for an App that is free, hidden and will work just like some of these keyloggers. Any information will be appreciated.

Available on

Thank you for the post about the top 10 keyloggers, Is it undetectable? I was just wondering if there is malware in the actual keylogger. My antivirus keeps popping up and I realize that the keylogger is spy ware. Which keylogger are you talking about? As a young adult in today's world, temptation lies around every corner. Media and society encourage deviant and defiant behavior as publicly as they celebrate positive messages and good citizenship.

It is no surprise then, that with the influences provided for children and teenagers, that many will inevitably place themselves in harm's way, or develop unsafe or irresponsible habits when they find themselves set loose in the virtual world. For many parents, it can certainly be difficult to put a reign on online activities without placing heavy, and sometimes burdensome, restrictions on their children. Such heavy-handed tactics are often time-consuming and usually result in frustration and generally require the constant presence of an authoritative figure to enforce the restrictive guidelines.

Some of the more common dangers that most parents associate with the internet include pornography, violent or obscene media and online predators. These threats are very real. The evening news is full of stories about children and teens that are led astray by such means, while their clueless parents had no idea that their young ones were ever involved in such potentially dangerous interactions. Many have no clue until it is simply too late. Innocent children are made victims, or learn to seek out inappropriate material merely by having their intentions taken for granted.

While innocence can certainly be a factor when it comes to situations involving online predators, there are those teenagers that exhibit a blatant disregard for the guidelines and rules they are given regarding their use of the internet. The absence of an authoritative presence in such situations can lead to highly detrimental habits, and in extreme cases, outright disobedience and rebellion.

Adult situations aren't the only dangers posed by the online community. Cyber-bullying is being identified with startling frequency as one of the most prominent challenges faced by children and teenagers today. While in days past, it was usually possible to leave bullies at school and return to the safety of one's own home, the internet allows those bullies to reach their victims anywhere, at any time.

Keylogger for Windows Logs Websites

The shame that generally comes with being bullied remains, and oftentimes, the side affects are not as obvious as physical violence. Sadly, such cyber-bullying has been frequently overlooked, sometimes with tragic results. Admittedly, the situations discussed above can appear daunting. However, there are entirely viable options that can allow a parent to stay involved with their children to help prevent disaster, without squashing trust and damaging relationships.

Windows 8.1 phone keylogger

Windows 8.1 phone keylogger

Windows 8.1 phone keylogger

Windows 8.1 phone keylogger

Windows 8.1 phone keylogger
---
Copyright 2019 - All Right Reserved
---