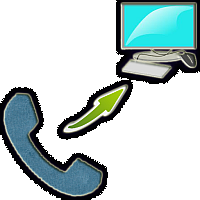 Top 10 Best Spy Call Recorders to look out for in 2018?
spyware iphone 6s;
How to Record Live Phone Calls with TTSPY Call Spy App!
Spy Call Recorder - Record a Phone Call - Call Recording App.
apps like mobilespy.
mobile spy free download windows 10 sp2 or later.
Make sure you disable google voice and Bixby and you should be fine. Also make sure the app is allowed to runs in background at all times.
FoneTracker: Mobile Tracker Free - Cell Phone Tracker App
Thanks for this free and amazing app. What will happen if storage both internal and external of target phone exhausted? Agar target phone ka storage kathm ho gaya hai tho kya hoga? Both Internal and External storage kathm ho gaya tho kya hoga? I have not tested this scenario but i feel the app will create 0kb file with no audio. Please make arrangement whereby I can change the storage from Internal to SD card in mobile as target mobile has ran out of Internal memory and app is not getting installed and I cannot empty the space and the target will come to know. Dear sir , The app was working fine for two weeks and then it was uninstalled by target phone.
I again installed it but now only one call recorder is uploaded and then nothing is uploaded even i checked.
This issue is in redmi note 4. Kindly provide solution on urgent basis. Dear sir, I have also done that. And the fact is it has worked fine for a week. I have disabled playstore notification also. Please help sir. Dear sir their is something wrong with the server as call are getting recorded in. Hi EM, Since these are confidential files we dont keep a backup. It will not be possible to get the files back once deleted. Files older than 60 days will be deleted automatically.
If its deleted it cannot be got back. Kindly take backup of important files. I recorded calls for month but just set upbemmail. Hoe can I get the old calls sent to email or download from cell to laptop?
Remote Call Recorder – Free Android Spy App
Good question, all recordings are stored on the phone, once you request for pull from server it will be deleted from phone and uploaded to server. So if you Dont pull for long time files might be accumulated on your mobile else there is no worry. Hi Narender, I have not tested this app on Gionee phones. Will try to test it and see where exactly its failing. Let me know if calls are getting recorded properly. What kind of damage does it or this kind of software do cause to the handset.. As ur replying to queries i got a kind of faith on u…. And also this is a must sftwre for me as i doubtmy spouse.
No damage is done to mobile, its just a software to record calls and upload. If you are using for spying purpose i would advice to test it once as few mobile are not compatible with this app. Nobody deletes an account.
Part 1: Spyic
Only you can. You probably trying in a different URL to login. Does Lookout Mobile security pick this up as spyware?? Then it gave him the option to delete the file thru the Lookout app. So he deleted it.
If it showed up on his phone through lookout app you need to go to settings and tap onto security then tap onto the unknown sources in his phone. So now it should be ok to install it back in his phone without it showing notifications of the app. Hi I am having trouble getting the call records to play.. Windows media player will not play it as well.. I retrieved all the calls from the server for the entire month and only 5 of them played on Quicktime..
I play the recorded call from spy call recorder history and which media player is supported pls reply. And the deleted call recording is not pulling by mail. You need to use VLC player. Its free. The audio is not mp3 its amr.
Although the extension is still mp3. Most browser will not understand it. You can play it from your mobile browser.
Part 2. Comparison for These 9 Spy Call Recorder Apps
Or you need to download and play it on VLC player. You can also install QuickTime plugin to your browser that might help streme I have not tried this though. How can I play it in my computer? Because, even in Windows media player it is not working. It is downloading calls in seconds only. Last night, I had a recorded call of 10 minutes.
Today, I uploaded it and found that its duration is of 30 seconds only. I am using Galaxy S2. Hi, Are you using some kind of battery saving apps? These apps tend to kill background non system apps. You need to add Spy Call Recorder in the exclusion list of battery saving app if that is the case. I will like to know How can I access recorded files on my mobile phone without uploading them to the server. I can not fine settings1 folder in sd card. Where I can find recorded files without internet access in my phone. You would need to download ES file explorer from the app store to view the settings1 files.
It may be under show hidden files. You also may need internet to download ES file explorer just to get it on your phone. Earlier version of the app used to increase the volume to full before start of the call that used to record both side voice clearly but many complained that they were hearing a loud beep due to increase in volume and that was making the app unusable.
Now that is removed so to hear the other side voice you need to ensure that your mic volume is full. Will try to add this as an option in config whether or not to increase volume before call record in future release. You need to use some file explorer that shows these directories. You need to download the hide icon version. And enable the option to hide icon and disable the option to show notification inside app settings.
Remote Call Recorder – Free Android Spy App - Best Android Tracker Apps?
Pricing Plans?
spy the spy software.
whatsapp spy download for pc?

I have observed that this message appears when we are using more than one call recorder. If you have installed any other call recorder you need to uninstall that. Is this utility work on Samsung Note2 N mobile? Download the app through a Third-Party app on your phone and the target device in order to get access to their phone.

Free Spy Apps For Android( record call, background,txts,fb,whatsapp)

Register the account by tapping on the register icon on your phone. Select any one of the packages. Provide all the necessary information to use the app. Make sure to select the right plan for tracking the person. Scroll online and you will see that there are plenty of spy phone call apps but these apps are not safe or reliable. You need to choose an app which you can trust.

Free android spy apps with call recorded

Free android spy apps with call recorded

Free android spy apps with call recorded

Free android spy apps with call recorded

Free android spy apps with call recorded

Free android spy apps with call recorded

Free android spy apps with call recorded

Free android spy apps with call recorded

Free android spy apps with call recorded
---
Related free android spy apps with call recorded
---
---
Copyright 2019 - All Right Reserved
---